Un urbanisme expérimental
Les villes nouvelles marocaines (1912 - 1965)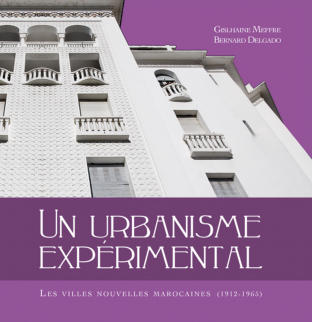 Un travail de mémoire sur l'urbanisme et le patrimoine architectural des
« villes nouvelles » bâties au Maroc au cours du XX
e
siècle. Les plans de
ces villes ayant été conçus par l'équipe mise en place par Lyautey, la
première partie de l'ouvrage est consacrée à cet

homme du Maroc

. Sur le
plan urbanistique, son œuvre reste un exemple unique dans l'histoire
européenne, non seulement par son sens aigu de l'esthétique et son
aptitude à s'entourer de personnages talentueux, mais par la passion qu'a
suscitée en lui ce pays.
Une deuxième partie traite de l'équipe proprement dite – celle de
Prost et de sa pléiade d'architectes, de paysagistes… – et des intellectuels
qui ont fait connaître l'œuvre de Lyautey.
La dernière partie met en lumière la genèse et les caractéristiques des
villes nouvelles : le plan initial, les photos et les descriptions des édifices
les plus significatifs.
Les fiches biographiques des architectes complètent cet ouvrage
richement illustré.
• 29 x 29 cm
• 406 pages
• 368 quadrichromies, 46 images n/b dont 25 plans
• imprimé sur papier
Sappi Magno Satin
et Fedrigoni
Tintoretto
• couverture cartonnée, revêtue de soie imprimée
• coffret cartonné, imprimé
• ISBN : 978-9954-494-15-8
Gislhaine Meffre
Photographie :
Bernard Delgado
Préface de Rachid Andaloussi, président de Casamémoire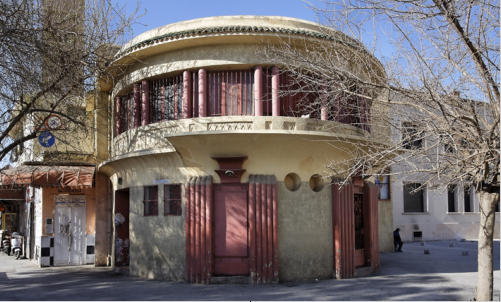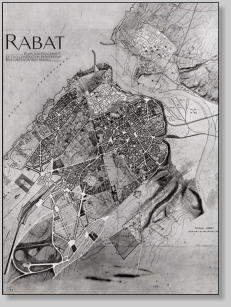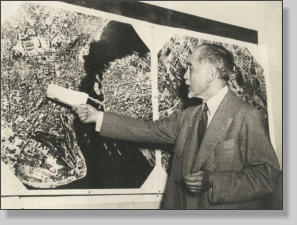 A study of the urban planning and architectural heritage of Morocco's
villes nouvelles

, the new towns built in the 20th century. The town plans
were drawn up by a team, which Lyautey set up and indeed the first part
of the book is devoted to this

homme du Maroc.

His urban planning work
is unique in European history not only for his sharp aesthetic vision and
his ability to surround himself with talented people, but also for the
passion that this country aroused in him.
The second part deals with the team itself – Prost and his host of
architects and landscape designers, etc. – and the intellectuals who
helped to make Lyautey's work known.
The third and final part is about the new towns' development and
characteristics: the initial plans, photographs and descriptions of the most
important buildings.
The architects' biographies complete this richly illustrated work.
Gislhaine Meffre
Photographs:
Bernard Delgado
Preface by Rachid Andaloussi, chairman of Casamémoire
• 29 x 29 cm
• 406 pages
• 368 colour and 46 black and white illustrations
• printed on Sappi

Magno Satin

and Fedrigoni

Sirio Paglierino

papers
• hardbound, printed

Setalux

silk cover wrap
• printed slipcase
• ISBN: 978-9954-494-15-8
Avec le soutien de -

with the support of
Fondation Jardin Majorelle